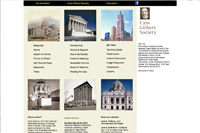 Cass Gilbert Society
Historical architecture of Cass Gilbert.
Features: research database of images.
Palazzo Fabrics
Luxurious affordable fabrics.
Features: Dynamic Fabric Browser Database.
Babble-on Recording
Professional Audio Recording.
Features: Integrated client & talent workspaces.
Hedberg Maps
Printed & digital maps and specialty products.
Features: integrated catalog database.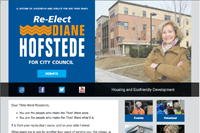 Diane Hofstede
Community Development Consultant for NE Minneapolis, Mississippi River & Downtown.